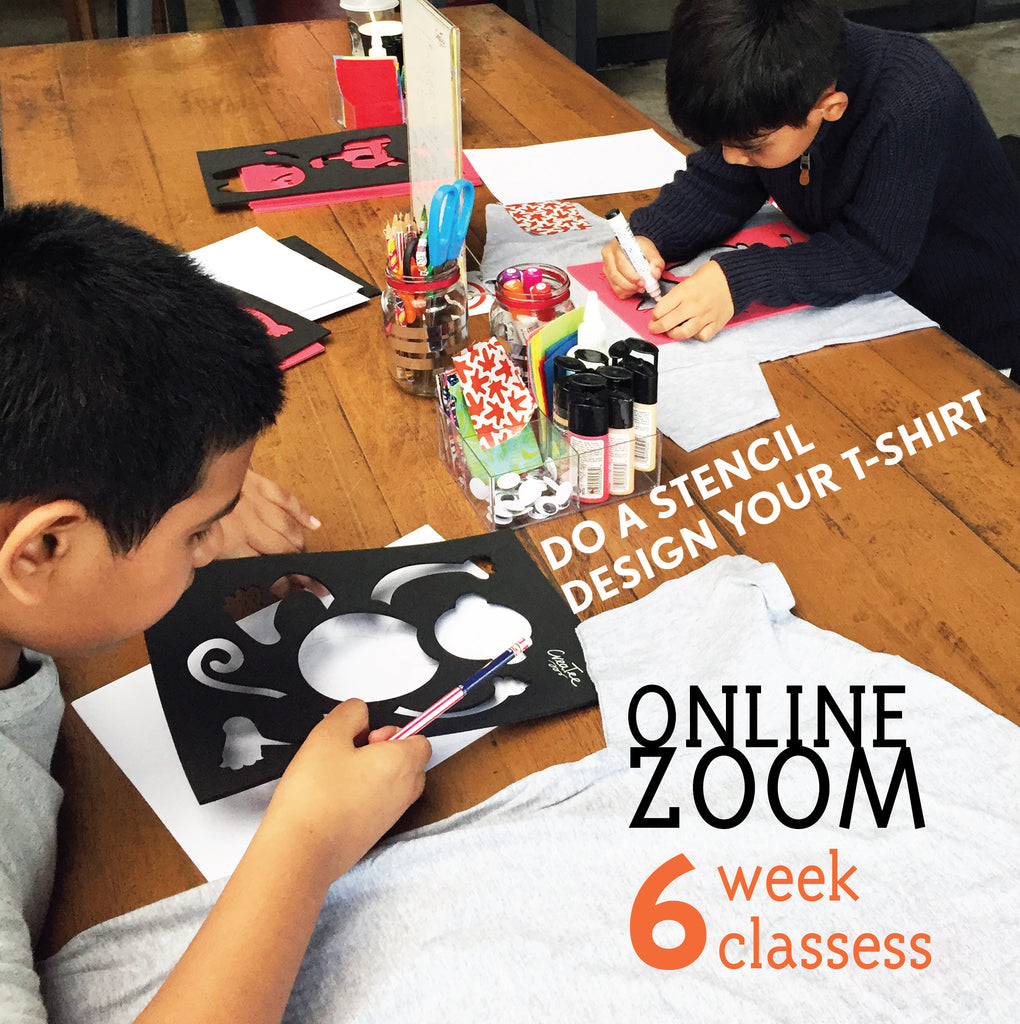 CreateeKit
Online Class
DO A STENCIL, DESIGN YOUR OWN T-SHIRT
Join us virtually where you will be guided in making your own very own stencil. From your design we will then cut the stencil on EVA foam. Using your own unique stencil, you can then design your very own t-shirt. 

 • Six weeks course
 • For 8-12 years old
 • 45 minutes per class
 • Once a week /Wednesday 10.30 am
 • Start date: January 27 / February 3, 10, 17, 24 / March 3                                         • RM220
LEARN ABOUT
• Design
• Creating a product (personalize stencil)
• Designing one of a kind wearable art with provided CreaTee kit.
  (The kit will be mailed)
*For now it is available for shipping for customers in Malaysia, Singapore and Brunei only.
---
Share this Product