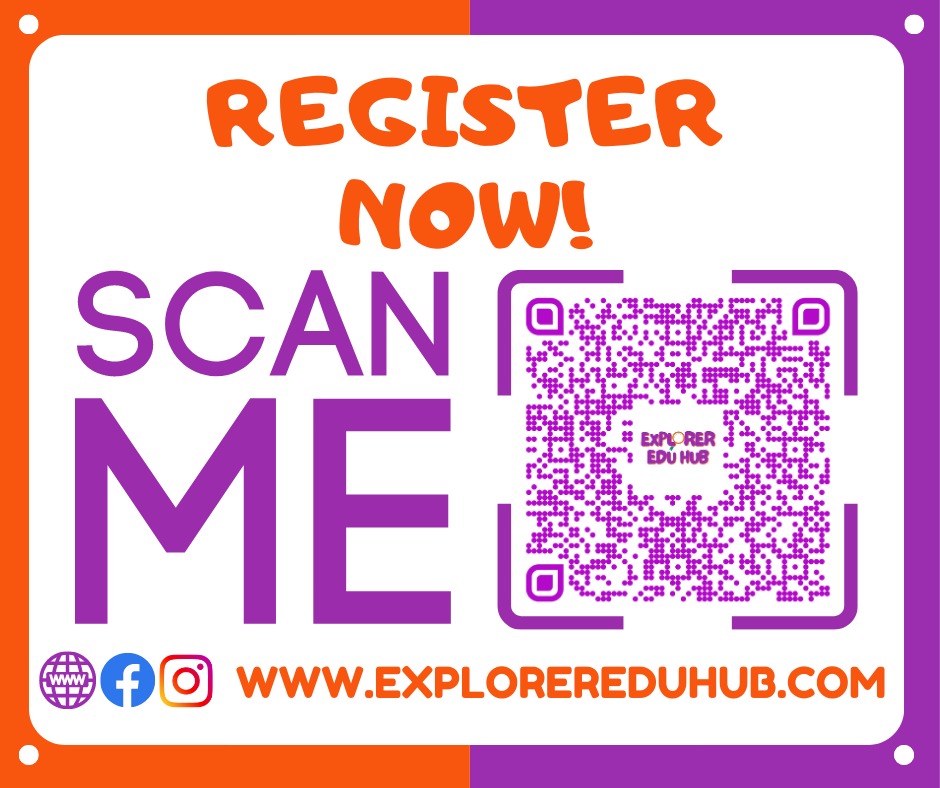 Discover an unforgettable adventure at the Explorer Quest event, a three-day camp designed for young adventurers aged 7-12. Experience team building, barista and gelato fun, character building, and an exclusive t-shirt design workshop with CreaTee. Ignite your child's creativity, foster teamwork, and create lasting memories. Register now and embark on a journey of fun and discovery!
#QuestEvent #CreativityUnleashed #KidsCamp #UnleashTheAdventurer #TshirtWorkshop #TshirtdiyKit
---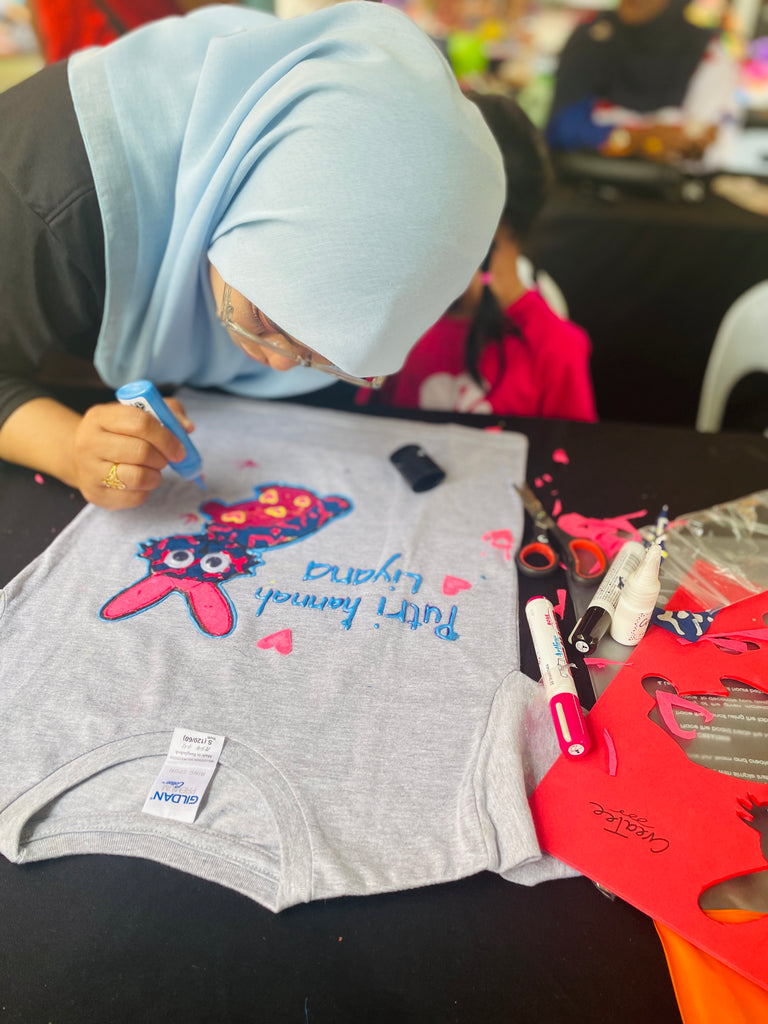 Recently, we had the privilege of participating in the Think City K2K program launch on July 9th, 2023. K2K, a partnership between Think City and the World Bank, aims to address poverty and physical decay in public housing schemes.
During the event, we provided a day of fun for the kids and their parents, aligning with our core mission of encouraging families to spend quality time together. It was heartwarming to see parents actively participating and supporting their children's creativity, even those who didn't consider themselves artistic. The end results were impressive!
Overall, it was a successful start to the program, and we're grateful for the opportunity to spend a fulfilling Sunday with the community. Collaborations like these remind us of the power of coming together to make a positive impact.
---
We are participating in Fairview's Art Speaks exhibition on 15 April 2023 / Saturday and will be conducting our t-shirt design workshop. Come and enjoy the work of art of students artists. Fairview Youth Orchestra is also performing.  Message us at creator@createekit.com for more info. 
---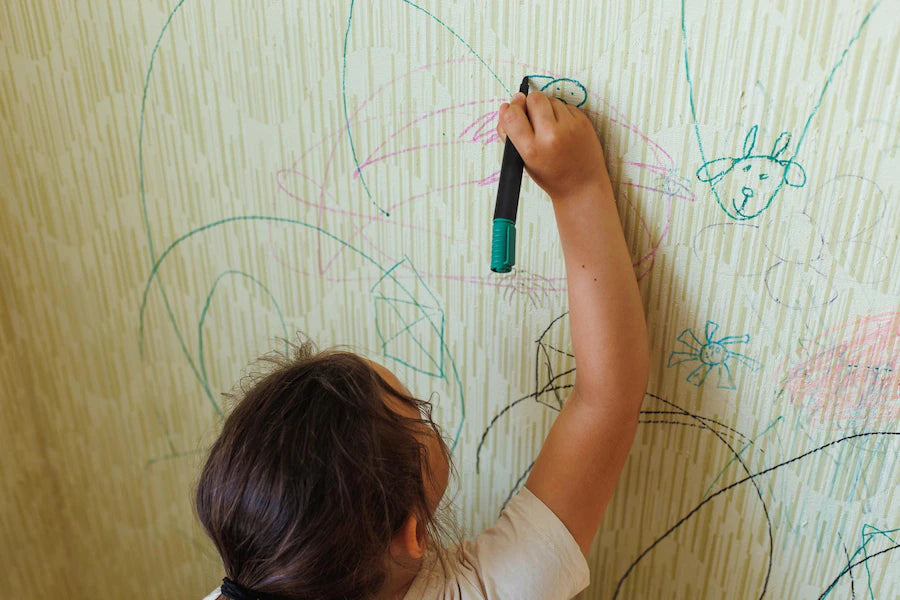 Art is a subjective way to express oneself. It is through it  that we learn and see a lot.  That is why we at CreaTee, wholeheartedly believe that the children's creations are more at what occasionally has been described as " a scribble" It helps children tell their story in a way that makes them feel safe and understood. As adults it helps us dive into their thoughts and feelings. A scribble is never just a scribble. About a week or so ago something happened that reminded me personally of the value of what we are trying to do...
---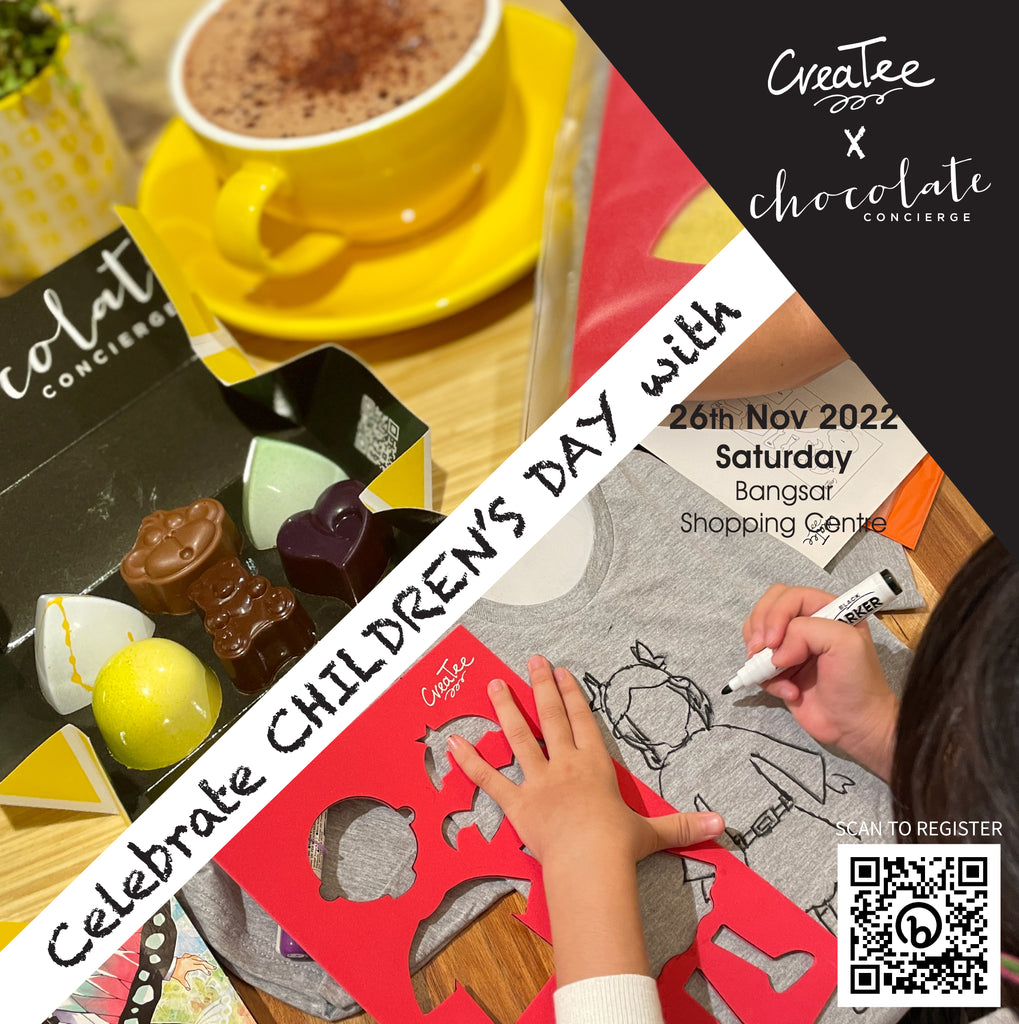 CreaTee collaboration with Chocolate Concierge in celebration World Children's Day 2022. Design a t-shirt and enjoy the yummyness of Chocolate Concierge chocolate and drinks.