Hello there, wonderful CreaTees.This week we will be talking about types of bullying.Bullying can be defined roughly by 4 different categories. 1. Physical bullying.Physical bullying includes hitting, kicking, tripping, pinching and pushing or damaging property. 2. Verbal bullying.Verbal bullying includes name calling, insults, teasing, intimidation, homophobic or racist remarks, or verbal abuse. 3. Relational bullying/Social and emotional bullying.This type of bullying is actually more of a challenge to recognize. It is mostly carried out behind the bullied person's back. It is designed to do great to harm the social reputation and/or cause humiliation of the person bullied. Relational bullying includes:...
---
Happy New Year everyone!! Now… What you are about to read may be part psychological and part personal. This is not about having to live in the past ,feeling sorry, dwelling in negatives.Far from it.It is a journey of self discovery,growth, self reliance;building and most importantly;Hope. When you have that ,nothing else matters. "Bullying is unwanted, aggressive behavior among school aged children that involves a real or perceived power imbalance. The behavior is repeated, or has the potential to be repeated, over time. Bullying includes actions such as making threats, spreading rumors, attacking someone physically or verbally, and excluding someone...
---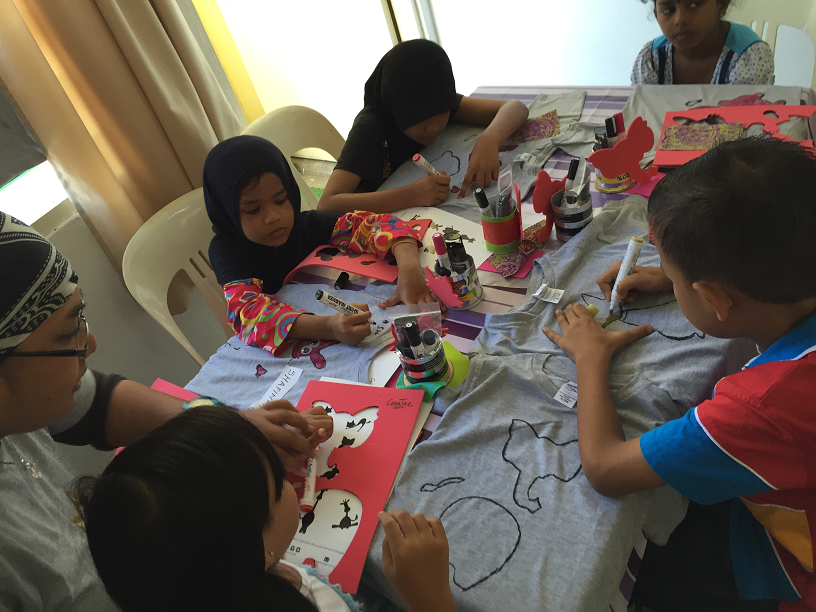 We kickstarted CreaTee by spending time with some kids at the PPR flat, Seksyen 8, Kota Damansara. The kids came in not knowing what exactly they were doing and we the CreaTee team was not sure what to expect. But kids are amazing. Give them something to explore and they will. The shy quiet kids that came in at 10.00 am left 2 hours later proudly wearing their own unique designed t- shirt. Also Thank you to The Batik Boutique for the collaboration and providing us with the wonderful batik pieces.